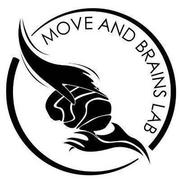 Move'N'Brains Lab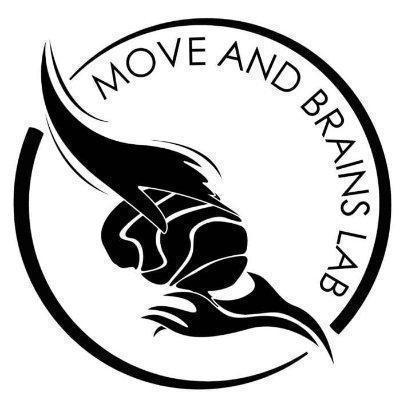 Settore ERC
SH4_5 - Attention, perception, action, consciousness
Attività
Interazione diadica
L'interazione sociale è un problema cognitivo complesso che richiede l'integrazione di percezioni e azioni tra due o più individui. La capacità predittiva è comunemente assunta come il cuore delle interazioni. Infatti, se ci limitassimo a reagire a ciò che fanno gli altri, non potremmo mai raggiungere la coordinazione fluida che sperimentiamo quando cooperiamo con un partner umano. In contesti competitivi come una partita di tennis, una previsione accurata della direzione del colpo dell'avversario può fare la differenza tra vincere e perdere una partita. Ma in che modo le risorse motorie individuali contribuiscono a fare previsioni corrette sulle azioni degli altri? Obiettivo delle nostre ricerche è fornire il primo resoconto completo di come e in che misura il controllo motorio e le previsioni percettive si intrecciano durante le interazioni con i conspecifici. Combinando metodi avanzati di psicofisica ed elettrofisiologia con la tecnologia di cattura del movimento, il nostro gruppo studia: i) La misura in cui la complessità della cinematica del movimento può catturare l'impronta motoria di un individuo e la "distanza motoria" tra gli individui. ii) Il contributo delle risorse motorie e sociali sulla capacità di prevedere le azioni degli altri e di interagire efficacemente con gli altri. iii) Le reti di connettività cerebrale coinvolte nell'interazione sociale in tempo reale.
Inferire le intenzioni dal movimento
Dall'osservazione del movimento altrui siamo in grado di fare inferenze che vanno ben oltre gli stimoli osservati - inferenze circa stati non osservabili quali scopi e intenzioni. Quali processi e meccanismi neurali mediano questa capacità? E' possibile comprendere le intenzioni altrui dalla semplice osservazione del movimento? L'informazione veicolata dalla cinematica è sufficiente a discriminare tra movimenti eseguiti con intenzioni diverse?
Codifica predittiva interpersonale
In attività interattive che richiedono uno stretto contatto fisico come la danza o la lotta, l'azione di un agente può essere usata per predire l'azione del secondo agente. Questa forma di codifica predittiva interpersonale si estende ad interazioni in cui nessuna contingenza fisica è implicate tra le azioni dei due agenti? Quali sono i meccanismi neurali coinvolti?
Risonanza motoria
Quando osserviamo le azioni eseguite da altri, il nostro sistema motorio 'risuona' con quello dell'agente osservato. In letteratura prevale l'assunzione che questa risonanza rifletta un processo automatico, guidato dallo stimolo, che porta inesorabilmente a rispecchiare le azioni osservate. Le evidenze empiriche a riguardo sono tuttavia scarse. In quale misura possono l'esperienza e il training motorio modulare la risposta di risonanza? La risonanza all'azione osservata dipende dalla rilevanza sociale dell'azione? La relazione tra osservatore e attore può influenzare lo sviluppo della risposta di risonanza?
Prof. Umberto Castiello (Dipartimento di Psicologia generale, Università di Padova)
Prof.ssa Barbara Tversky (Department of Psychology, Stanford University, USA)
Dr. Caroline Catmur (Department of Psychology, University of Surrey, UK)
Dr. Luca Casartelli (IRCCS Eugenio Medea, Bosisio Parini)
ACT2 - Acting together: how motor styles shape action prediction and brain-to-brain connectivity in typical and autistic populations. Ministero dell'Università e della Ricerca. Anni 2022-2024. PI: Andrea Cavallo
ACT.RACTION - From ACTion to inteRACTION: Modelling motor and neural components of social interaction. Fondazione Compagnia di San Paolo. Anni 2022-2023. PI:Andrea Cavallo
Find.Aut: finding the motor signature of Autism. Fondazione Compagnia di San Paolo (CSTO167915). Anni 2017 - 2019. PI: Andrea Cavallo
Intention-from-movement understanding: from moving bodies to interacting minds. European Research Council (ERC-St- 2012). Anni 2013 - 2018. PI: Cristina Becchio
The Invisible Grammar of Social Relations. Regione Piemonte. Anni 2010 - 2012, PI: Cristina Becchio
Motion capture System (Vicon)
Transcranial Magnetic Stimulator (Magstim Rapid2)
Eye Tracker MR compatible (Arrington Research)
Polygraph MR compatible: Skin conductance, HR, MEP, Oximetry (Biopac MP150)
Reading intentions from movement
How do we understand the intentions of other people? Is it possible to understand the intentions of others by simply observing their movements? A widely held, but untested assumption is that the surface flow of motion people produce is in most, if not in all, cases consistent with a multitude of different intentions.
Contrary to this assumption, our work provides evidence that movement kinematics convey enough information to discriminate intention. We are now using quantitative behavioural and neuroimaging methods to investigate the usefulness of this information for perception, i.e., whether (and to what extent) this information can form the basis for intention detection during action observation.
Motor resonance
When we observe actions performed by others, our motor sistem 'resonates' with that of the agent who is actually moving. A prevalent assumpion in the literature is that this resonance would reflect an automatic process, driven by stimuli in the environment. Empirical evidence is however, very limited. Does the motor resonance depends on the social relevance of the observed action? To what extent can experience and motor training modulate the motor resonance? Can the relationship between the observer and the agent modulate the motor resonance?
The motor signature of autism
In addition to commonly known symptoms, recent researches have reported that individuals with Autism Specturm Disorder (ASD) also exhibit difficulties with both gross and fine motor control observable from birth and evident throughout life. These studies emphasize the link between 'motor control' and 'perception'; they suggest that movement differences between typical and atypical individuals are likely to contribute to the difficulties that individuals with ASD encounter in social interaction. However, due to the clinical nature of the assessment and to the high variability of motor anomalies the precise nature of motor deficits and their implication in the social domain remains largely unknown. The main aims of this line of research, therefore, are: i) to determine the extent to which movements performed by children with ASD deviate from motion regularities; ii) to test whether the information resulting from kinematic features can identify children with ASD with respect to typical developing children and children with DCD; iii) if there is a meaningful relationship between the degree of deviation from motion regularities, the severity of autism symptoms and the difficulties in social interaction.
Umberto Castiello (Università di Padova)
Barbara Tversky (Stanford University, USA)
Luca Casartelli (IRRCS Medea, Bosisio Parini, IT)
Caroline Catmur (Kings College, UK)
Luca Romeo (Università Politecnica delle Marche, IT)
Massimiliano Pontil (University College London, UK, and Fondazione Istituto Italiano di Tecnologia, IT)
Find.Aut: finding the motor signature of Autism. Fondazione Compagnia di San Paolo (CSTO167915). Anni 2017 - 2019. PI: Andrea Cavallo
Intention-from-movement understanding: from moving bodies to interacting minds. European Research Council (ERC-St- 2012). Anni 2013 - 2018. PI: Cristina Becchio
The Invisible Grammar of Social Relations. Regione Piemonte. Anni 2010 - 2012, PI: Cristina Becchio
Prodotti della ricerca
2015
Cavallo, Andrea, Lungu, Ovidiu, Becchio, Cristina, Ansuini, Caterina, Rustichini, Aldo, Fadiga, Luciano (2015)
When gaze opens the channel for communication: Integrative role of IFG and MPFC.
https://iris.unito.it/handle/2318/1558650
Cavallo, A , Ansuini, C , Becchio, C (2015)
The (un)coupling between action execution and observation: comment on "Grasping synergies: a motor-control approach to the mirror neuron mechanism" by D'Ausilio, Bartoli and Maffongelli.
https://iris.unito.it/handle/2318/1508398
Garbarini F, Bucchioni G, Fossataro C, Bruno V, Cavallo A, Pia L, Neppi-Modona M (2015)
Empathy or Ownership? Evidence of corticopinal modulation during pain observation.
https://iris.unito.it/handle/2318/1509256
C Ansuini, A Cavallo, C Bertone, C Becchio (2015)
Intentions in the Brain: The Unveiling of Mister Hyde.
https://iris.unito.it/handle/2318/1504721
Ansuini, Caterina, Cavallo, Andrea, Koul, Atesh, Jacono, Marco, Yang, Yuan, Becchio, Cristina (2015)
Predicting object size from hand kinematics: A temporal perspective.
https://iris.unito.it/handle/2318/1558842
2014
A Cavallo, C Heyes, C Becchio, G Bird, C Catmur (2014)
Timecourse of mirror and counter-mirror effects measured with transcranial magnetic stimulation.
https://iris.unito.it/handle/2318/148286
Andrea Cavallo, Caroline Catmur, Sophie Sowden, Francesco Ianì, Cristina Becchio (2014)
Stopping movements: when others slow us down.
https://iris.unito.it/handle/2318/148290
Cristina Becchio, Debora Zanatto, Elisa Straulino, Andrea Cavallo, Giuseppe Sartori, Umberto Castiello (2014)
The kinematic signature of voluntary actions.
https://iris.unito.it/handle/2318/154679
Francesca Capozzi, Andrea Cavallo, Tiziano Furlanetto, Cristina Becchio (2014)
Altercentric Intrusions from Multiple Perspectives: Beyond Dyads.
https://iris.unito.it/handle/2318/154578
Caterina, Ansuini, Cavallo, Andrea, Cesare, Bertone, Becchio, Cristina (2014)
The visible face of intention: why kinematics matters.
https://iris.unito.it/handle/2318/148287
2013
Andrea Cavallo, Giulia Bucchioni, Umberto Castiello, Cristina Becchio (2013)
Goal or movement? Action representation within the primary motor cortex.
https://iris.unito.it/handle/2318/143461
Giulia Bucchioni, Andrea Cavallo, Davide Ippolito, Gianluca Marton, Umberto Castiello (2013)
Corticospinal excitability during the observation of social behavior.
https://iris.unito.it/handle/2318/133209
Tiziano Furlanetto, Andrea Cavallo, Valeria Manera, Barbara Tversky, Cristina Becchio (2013)
Through your eyes: incongruence of gaze and action increases spontaneous perspective taking.
https://iris.unito.it/handle/2318/143462
2012
Cavallo A, Becchio C, Sartori L, Bucchioni G, Castiello U (2012)
Grasping with Tools: Corticospinal Excitability Reflects Observed Hand Movements.
https://iris.unito.it/handle/2318/124796
Sartori L, Cavallo A, Bucchioni G, Castiello U (2012)
From simulation to reciprocity: the case of complementary actions.
https://iris.unito.it/handle/2318/133616
Pira E, Becchio C, Cavallo A, Valentini C, Gullino A, Ferrario A, Ciocan C, Bonifaci G (2012)
A pilot study on the use of FMR for the evaluation of suspected cases of occupational stress-related disease.
https://iris.unito.it/handle/2318/117781
Manera V , Cavallo A , Chiavarino C , Schouten B , Verfaillie K , Becchio C (2012)
Are you approaching me? Motor execution influences perceived action orientation.
https://iris.unito.it/handle/2318/103159
Becchio C , Manera V , Sartori L , Cavallo A , Castiello U (2012)
Grasping intentions: from thought experiments to empirical evidence.
https://iris.unito.it/handle/2318/102638
Becchio C , Cavallo A , Begliomini C , Sartori L , Feltrin G , Castiello U (2012)
Social grasping: from mirroring to metalizing.
https://iris.unito.it/handle/2318/107017
2011
Sartori L, Cavallo A, Bucchioni G, Castiello U (2011)
Corticospinal excitability is specifically modulated by the socialdimension of observed actions.
https://iris.unito.it/handle/2318/133159
CAVALLO A , BEGLIOMINI , BECCHIO C , SARTORI L , CASTIELLO U (2011)
Inferring intentions from kinematics.
https://iris.unito.it/handle/2318/133700
Cavallo A, Sartori L, Castiello U (2011)
Corticospinal excitability modulation to hand muscles during the observation of appropriate versus inappropriate actions.
https://iris.unito.it/handle/2318/89176
Manera V, Becchio C, Cavallo A, Sartori L, Castiello U (2011)
Cooperation or competition? Discriminating between social intentions by observing prehensile movements.
https://iris.unito.it/handle/2318/130921
CAVALLO A , BEGLIOMINI , BECCHIO C , SARTORI L , CASTIELLO U (2011)
Inferring intentions from kinematics.
https://iris.unito.it/handle/2318/133700
BECCHIO C , CASTIELLO U (2011)
Grasping social intentions from movement: from thought experiments to empirical evidence.
https://iris.unito.it/handle/2318/131716
BECCHIO C (2011)
From social intention to action: kinematic evidence of social planning and control.
https://iris.unito.it/handle/2318/91008
Manera V, Del Giudice M, Bara BG, Verfaillie K, Becchio C (2011)
The second-agent effect: Communicative gestures increase the likelihood of perceiving a second agent.
https://iris.unito.it/handle/2318/93322
Manera V, Becchio C, Cavallo A, Sartori L, Castiello U (2011)
Cooperation or competition? Discriminating between social intentions by observing prehensile movements.
https://iris.unito.it/handle/2318/130921
Manera V, Del Giudice M, Schouten B, Verfaillie K, Bara BG, Becchio C (2011)
Interpersonal predictive coding: Communicative gestures increase the likelihood of perceiving a second agent.
https://iris.unito.it/handle/2318/131205
BECCHIO C , SKEWES J , LUND T E , FRITH U , FRITH C D , ROEPSTORFF A (2011)
How the brain responds to the destruction of money.
https://iris.unito.it/handle/2318/131042
Valeria Manera, Cristina Becchio, Ben Schouten, Bruno G Bara, Karl Verfaillie (2011)
Communicative interactions improve visual detection of biological motion.
https://iris.unito.it/handle/2318/132067
SARTORI L , BECCHIO C , CASTIELLO U (2011)
Cues to intention: the role of movement information.
https://iris.unito.it/handle/2318/133812
2010
Cavallo A , Castiello U (2010)
Corticospinal Excitability Modulation to Hand Muscles During the Observation of Different Actions.
https://iris.unito.it/handle/2318/133998
BECCHIO C , MARI M , CASTIELLO U (2010)
Perception of Shadows in Children with Autism Spectrum Disorders.
https://iris.unito.it/handle/2318/133569
Valeria Manera, Ben Schouten, Cristina Becchio, Bruno G Bara, Karl Verfaillie (2010)
Inferring intentions from biological motion: A stimulus set of point-light communicative interactions.
https://iris.unito.it/handle/2318/99113
BECCHIO C , SARTORI L , CASTIELLO U (2010)
Toward you: the social side of actions.
https://iris.unito.it/handle/2318/68983
CASTIELLO U , BECCHIO C , ZOIA S , NELINI C , SARTORI L , BLASON L , D?OTTAVIO G , BULGHERONI M , GALLESE V (2010)
Wired to Be Social: The Ontogeny of Human Interaction.
https://iris.unito.it/handle/2318/130839
2009
Manera V, Becchio C, Del Giudice M, Schouten B, Verfaillie K, Bara B G (2009)
Inferring communicative intention from motor information: A point-light study.
https://iris.unito.it/handle/2318/76983
BECCHIO C , CASTIELLO U (2009)
Motor Intentions in Another Person?s Eyes.
https://iris.unito.it/handle/2318/131669
SARTORI L , BECCHIO C , BULGHERONI M , CASTIELLO U (2009)
Modulation of the action control system by social intention: unexpected social requests override preplanned action.
https://iris.unito.it/handle/2318/99733
SARTORI L , BECCHIO C , BARA B G , CASTIELLO U (2009)
Does the intention to communicate affect action kinematics?
https://iris.unito.it/handle/2318/131799
BECCHIO C , BERTONE C , CASTIELLO U (2009)
Lo sguardo di Medusa. Come lo sguardo dell?altro modifica il processamento dell?oggetto.
https://iris.unito.it/handle/2318/47656
2008
BECCHIO C , SARTORI L , BULGHERONI M , CASTIELLO U (2008)
Both your intention and mine are reflected in the kinematics of my reach-to-grasp movement.
https://iris.unito.it/handle/2318/133630
BECCHIO C , SARTORI L , BULGHERONI M , CASTIELLO U (2008)
The case of Dr. Jekyll and Mr. Hyde: a kinematic study on social intention.
https://iris.unito.it/handle/2318/132997
SARTORI L , BECCHIO C , BULGHERONI M , CASTIELLO U (2008)
Effects of social intention on the control of action.
https://iris.unito.it/handle/2318/132635
PIERNO A C , BECCHIO C , TURELLA L , TUBALDI F , CASTIELLO U (2008)
Motor ontology in representing gaze-object relations.
https://iris.unito.it/handle/2318/133570
Grandi E, Becchio C, Del Giudice M, Colle L (2008)
Two theoretical models of pretend play: an empirical study in autism.
https://iris.unito.it/handle/2318/76294
PIERNO A C , BECCHIO C , TURELLA L , TUBALDI F , CASTIELLO U (2008)
Observing social interactions: The effect of gaze.
https://iris.unito.it/handle/2318/133263
BECCHIO C , BERTONE C , CASTIELLO U (2008)
How the gaze of others influences object processing.
https://iris.unito.it/handle/2318/27274
COLLE L , BECCHIO C , BARA B G (2008)
The non-problem of other minds: a neuro-developmental perspective on shared intentionality.
https://iris.unito.it/handle/2318/133699
2007
BECCHIO C , PIERNO A C , MARI M , LUSHER D , CASTIELLO U (2007)
Motor contagion from eye gaze. The case of autism.
https://iris.unito.it/handle/2318/1801
GEORGIOU I , BECCHIO C , GLOVER S , CASTIELLO U (2007)
Different action patterns for cooperative and competitive behaviour.
https://iris.unito.it/handle/2318/2027
2006
BECCHIO C , ADENZATO M , BARA B G (2006)
How the brain understands intentions. Different neural circuits identify the componential features of motor and prior intentions.
https://iris.unito.it/handle/2318/21960
BECCHIO C , BERTONE C (2006)
Time and neglect: Abnormal temporal dynamics in unilateral spatial neglect.
https://iris.unito.it/handle/2318/2028
Colle L, Grandi E, Becchio C (2006)
Intentional action understanding and sharing intentionality in children with Autism.
https://iris.unito.it/handle/2318/77006
BECCHIO C , BERTONE C (2006)
Prior intentions: evidence in favour of a motor theory.
https://iris.unito.it/handle/2318/1803
PIERNO A C , BECCHIO C , WALL M B , SMITH A T , TURELLA L , CASTIELLO U (2006)
When Gaze Turns into Grasp.
https://iris.unito.it/handle/2318/68929
BECCHIO C , BERTONE C (2006)
Un?ontologia dimezzata: alterazioni temporali nella negligenza spaziale unilaterale.
https://iris.unito.it/handle/2318/2032
PIERNO A C , BECCHIO C , WALL M B , SMITH A T, TURELLA L , CASTIELLO U (2006)
When Gaze Turns into Grasp.
https://iris.unito.it/handle/2318/98858
PIERNO A C , BECCHIO C , WALL M B , SMITH A T , CASTIELLO U (2006)
Transfer of interfered motor patterns to self from others.
https://iris.unito.it/handle/2318/2026
2005
BECCHIO C , BERTONE C (2005)
Il paradosso dell?intenzionalità collettiva.
https://iris.unito.it/handle/2318/2031
BECCHIO C , BERTONE C (2005)
Beyond Cartesian Subjectivism: Neural Correlates of Shared Intentionality.
https://iris.unito.it/handle/2318/2024
ADENZATO M, BECCHIO C, BERTONE C, TUOMELA R (2005)
Neural correlates underlying action-intention and aim-intention.
https://iris.unito.it/handle/2318/17791
C BECCHIO, C BERTONE (2005)
The ontology of neglect. Consciousness and Cognition.
https://iris.unito.it/handle/2318/2025
2002 -2003 - 2004
BECCHIO C , BERTONE C (2004)
Wittgenstein running: Neural mechanisms of collective intentionality and we-mode.
https://iris.unito.it/handle/2318/2023
BECCHIO C , BERTONE C (2003)
Object temporal connotation.
https://iris.unito.it/handle/2318/2022
BECCHIO C , BERTONE C (2003)
L'intenzionalità collettiva: lo stato dell'arte.
https://iris.unito.it/handle/2318/2030
C BECCHIO, BERTONE C (2003)
Neural bases of We-ness.
https://iris.unito.it/handle/2318/16873
BECCHIO C , BERTONE C (2002)
Il problema della condivisione.
https://iris.unito.it/handle/2318/2029