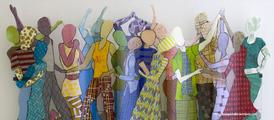 Clinica dell'attaccamento, affettività e interazione sociale
Social cognition and affectivity in clinical and non-clinical populations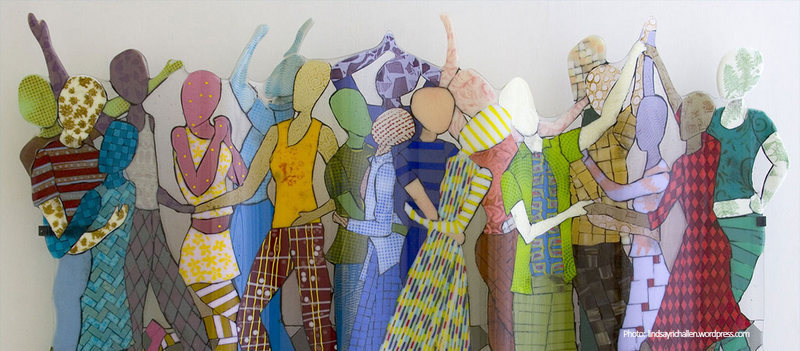 Settore ERC
SH4_4 - Neuropsychology
Attività
Cognizione sociale e affettività in popolazioni cliniche e non cliniche
La nostra è una specie sociale. Gli esseri umani sono costantemente coinvolti in interazioni complesse di varia natura: comunicano per scambiarsi informazioni, acquisiscono nuove competenze osservando e imitando gli altri, sviluppano legami affettivi. Un'idea emergente nell'ambito delle scienze psicologiche è che per gestire in modo adeguato questa complessità gli esseri umani hanno evoluto sistemi neurocognitivi specificamente deputati. Grazie a questi sistemi è possibile andare oltre la superficie costituita dai comportamenti altrui e risalire agli stati mentali che li determinano. In questa linea di ricerca indaghiamo i processi mentali e i meccanismi neurocognitivi che rendono possibile l'attiva, e spesso efficace, regolazione della nostra interazione con le menti altrui.
L'attaccamento nell'età adulta
Descritta fin dalle origini come il tentativo di rifondare le teorie sullo sviluppo psicologico alla luce della biologia moderna, la teoria dell'attaccamento ha dimostrato di poter essere considerata a tutti gli effetti una teoria prototipica della più recente indagine scientifica nell'ambito delle neuroscienze della mente. È quest'ultimo un dominio di ricerca caratterizzato dall'attenzione interdisciplinare ai diversi livelli di analisi - psicologico, neurofisiologico, neuroendocrino, genetico e sociale - che contribuiscono alla comprensione di fenomeni complessi di ambito clinico. In questa linea di ricerca indaghiamo il ruolo del sistema di attaccamento nel funzionamento tipico e atipico e come tale sistema sia influenzato dalla qualità delle effettive relazioni interpersonali esperite.


Henrik Walter e Prof.ssa Susanne Erk (Department of Psychiatry and Psychotherapy, Charité - Universitätsmedizin, Berlin, Germany)
Prof.ssa Sharon Abrahams (School of Philosophy, Psychology and Language Sciences, University of Edinburgh, Scotland, UK)
Prof.ssa Rita Pezzati (University of Applied Sciences and Arts of Southern Switzerland, Manno, Switzerland)
Prof. Stefano Cappa e Prof. Marco Tettamanti (Institute for Advanced Study di Pavia e Università di Trento)
Prof. Ubaldo Bonuccelli e Dott. Michele Poletti (Dipartimento di Medicina Clinica e Sperimentale dell'Università di Pisa e Dipartimento di Salute Mentale, AUSL di Reggio Emilia)
Dott.ssa Maria Cotelli e Dott.ssa Rosa Manenti (IRCCS Fatebenefratelli, Brescia)

Prof. Benedetto Farina e Dott. Claudio Imperatori (Dipartimento di Scienze Umane, Università Europea di Roma)
- Progetto di ricerca biennale 2006-2007 "Analisi della cognizione sociale in soggetti con demenza fronto-temporale" finanziato dalla Regione Piemonte, Bando per la Ricerca Scientifica Applicata. Finanziamento assegnato: 20.000 Euro. PI: Mauro Adenzato
- Progetto di ricerca per la costituzione di un Laboratorio sperimentale di stimolazione cerebrale non invasiva (TMS e tDCS) finanziato dal Centro Interdipartimentale di Studi Avanzati in Neuroscienze di Torino (NIT) e dalla Compagnia di San Paolo. Anno di acquisizione: 2011. Finanziamento assegnato: 74.000 Euro. PI: Mauro Adenzato
- Progetto quadriennale FIRB Futuro in Ricerca 2012 "Basi neuropsicologiche della percezione sociale ed emotiva". Coordinatore nazionale: dott. Marco Tamietto. Finanziamento ammesso dal MIUR: 865.800 Euro, assegnato all'Unità di Ricerca: 247.305 Euro.
- Acquisizione dei fondi necessari all'attivazione di una borsa di ricerca biennale sul tema "Transcranial direct current stimulation in physiological and pathological aging: Investigation of language organization" finanziata dal I.R.C.C.S. San Giovanni di Dio - Fatebenefratelli di Brescia. Anno di acquisizione: 2014. Finanziamento assegnato: 58.000 Euro. Responsabile del progetto: Mauro Adenzato
- Progetto di ricerca per l'acquisizione e l'aggiornamento delle attrezzature scientifiche dei Laboratori di Ricerca del Dipartimento di Psicologia. Progetto finanziato nell'ambito della convenzione tra Compagnia di San Paolo e Università di Torino. Anno di acquisizione: 2014/15. Finanziamento complessivo: 132.000 Euro. PI: Mauro Adenzato
- Acquisizione dei fondi necessari all'attivazione di una borsa di ricerca applicata Lagrange assegnata dalla Fondazione CRT sul tema "Metacognition in individuals with acquired brain injury: New prospects for therapeutic intervention". Anno di acquisizione: 2016. Finanziamento assegnato: 20.000 Euro. Responsabile del progetto: Mauro Adenzato
Prodotti della ricerca
Adenzato M., Imperatori C., Ardito R.B., Valenti M., Della Marca G., D'Ari S., Palmiero L., Penso J.S., Farina B. (2019). Activating attachment memories affects Default Mode Network in a non-clinical sample with perceived dysfunctional parenting: an EEG functional connectivity study. Behavioural Brain Research, 372, 112059. doi: 10.1016/j.bbr.2019.112059.
Ardito R.B., Pellegrino S., Adenzato M., (2018). Sul rapporto tra reminiscing, memoria episodica autobiografica e coscienza autonoetica: il contributo della teoria dell'attaccamento. Cognitivismo Clinico, 15, 101-109.
Vicino B., Adenzato M., Ardito R.B. (2015). Programmi di prevenzione e trattamento per madri di bambini nati pretermine: stato dell'arte e prospettive alla luce della teoria dell'attaccamento. Quaderni di Psicoterapia Cognitiva, 36, 89-106.
Ardito R.B., Vicino B., Adenzato M. (2014). Nascita pretermine e attaccamento: stili di interazione e profili psicologici. Attaccamento e Sistemi Complessi (Attachment and Complex Systems), 2, 43-56.
Pezzati R., Molteni V., Bani M., Settanta C., Di Maggio M.G., Villa I., Poletti B., Ardito R.B. (2014). Can Doll therapy preserve or promote attachment in people with cognitive, behavioral and emotional problems? A pilot study in institutionalized patients with dementia. Frontiers in Psychology, 5:342. doi: 10.3389/fpsyg.2014.00342.